| | | |
| --- | --- | --- |
| | HOW WE LOOK TODAY (2) | |
| | | | | | | | | | | |
WELCOME TO 'HOW WE LOOK TODAY' (2). MORE IMAGES OF EX 'A' OFFICERS AS THEY ARE TODAY.

SEND ALPHA DELTA PLUS A RECENT PICTURE OF YOURSELF FOR INCLUSION ON THESE PAGES.
TO VIEW 'HOW WE LOOK TODAY' (1) SELECT FROM INDEX AT TOP OF PAGE.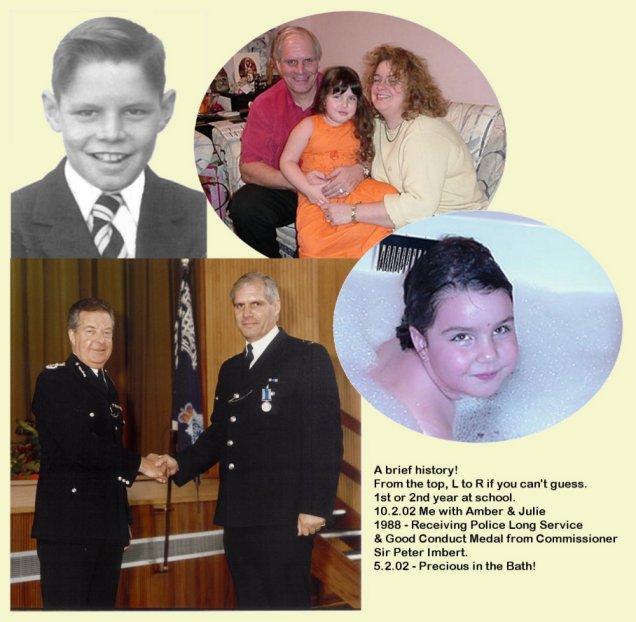 Above: Ex 'AD' PC Ian WINSLADE. At present we have no further information regarding Ian. If anyone out there can supply some details then send them to Alpha delta Plus.
To view 'How We Look Today' (1) select it from index at top of page.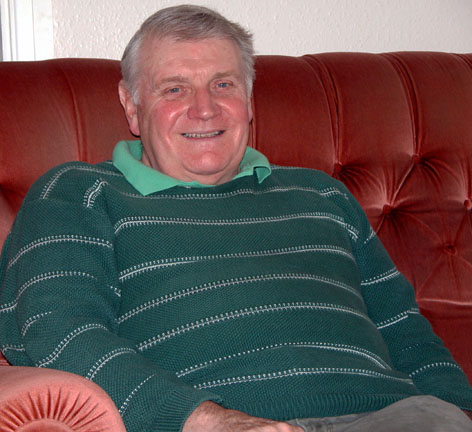 Ex PC 154'A'/138932 Terence Vivian Brooks (Our Intrepid Reporter). Taken November 15th 2002.
Terry as he is today. Unfortunately he has severe knee problems and has trouble getting around.
However, after recent surgery he says he will be greatly improved over the next few weeks and months. Terry has been the backbone of this web site, without him it would not have achieved the interest that has been shown to date.
TO VIEW TERRY IN HIS 'YOUNGER DAYS' click on his image.....then find him pictured with your host JH outside The Crypt Chapel Entrance, Palace of Westminster.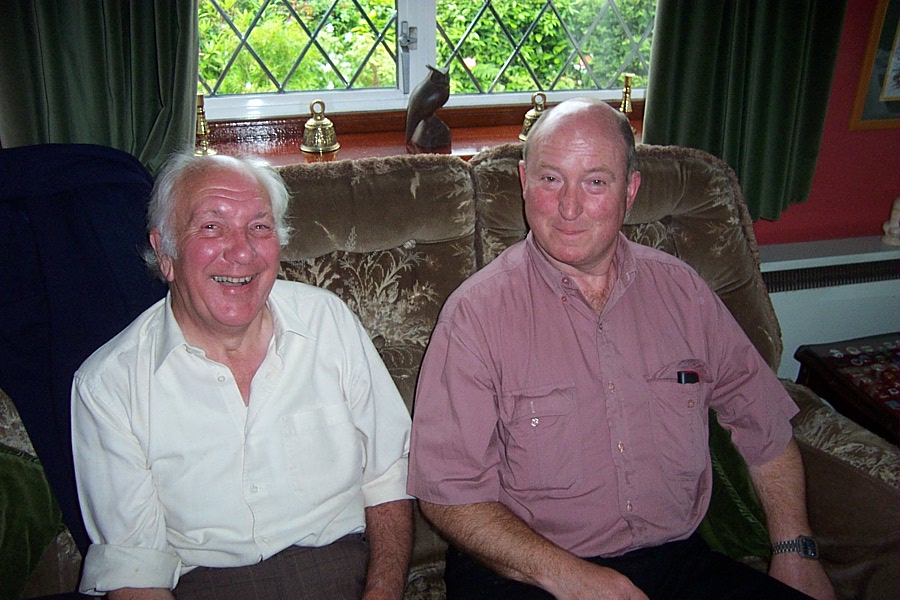 ABOVE: Photograph presented by Ex. Ch/Insp 'A' Roy Smith/136640.

Roy paid a visit to Cornwall in June 2002 and visited the home of Ex PC 563 'A' Derek Shelley (on the left)who served at Windsor Castle for more than 20 years. Pictured with him is Ex. PS 9'A'/156961 Bruce Peardon who was Ceremonials Officer at 'AD' from 1977 - 1996. Bruce succeeded George Garnham in that post.Both of these gentlemen certainly look well, obviously enjoying their retirement in Cornwall.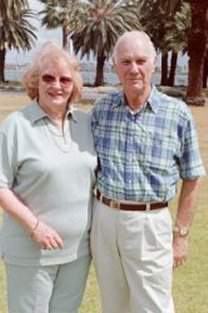 ABOVE: Picture presented by Ex 'A' Superintendent/135419 (Royalty) John Falconer. Read his memories of 'A' below.


I was posted to AD for administrative purposes from 1965 to 1973 on Royalty Protection.
As personal police oficer to Prince Philip (Sept. 1965 to July 1966), and then Princess Margaret (July 1966 to October 1973), most of my contact with AD was by phone. However I did meet some of the travelling staff on a few occasions - the Bothy at Balmoral and Henry V111 gate at Windsor, spring to mind !


Congratulations on your superb site. Do you view the ExMets site ? (www.equities.screaming.net/ExMets/Peelers.html)
I have an article on it "Retirement Downunder". We have lived in Perth, Western Australia for the past 29 years since my retirement. Am now 74 !

By the way, Jean's Grandfather - George Clarke joined the Met in 1889 (Warrant No. 83703) and retired in 1923. He was on pension for 46 years and died at 92. He was at AD in 1920 as Inspector i/c police at Houses of Parliament.

I seem to remember that Ch.Supt Gilbert and then Harry Hodgson were i/c at AD in my time.
Was interested to read the account of the ex Palestine Police at AD. I too was a member of the PP but did not know those named. I am in daily contact (on the Net) with a group of ex PP (some 40 of us including a few associates), and speak regularly with some in Canada and the UK on MSN Messenger. Aint science marvellous !!!

I joined the Met on July 26 1948 and officially retired on December 4 1973. I have two warrant numbers as I resigned after 18 months and then rejoined three months later !
Regards
John Falconer
133545/135419
(LS,WC,CD,ZW,MT,MD,AD(Royalty))
Email: jfalconer@wn.com.au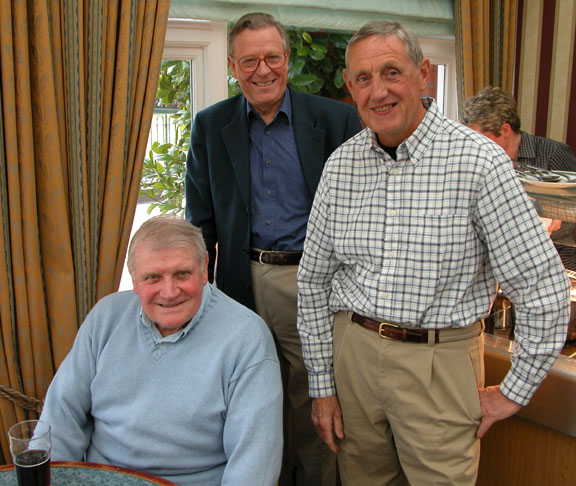 THREE EX CANNON ROW STALWARTS

MARCH 2003 'THE WARREN' SPORTS CLUB
L - R Ex PC 154 'A'/138932 Terry 'Brooko' Brooks / Ex PC 150 'A'/138915 Harry Slipper / Ex 'A' PC Terry Oglethorpe.
Both Harry and Terry will be remembered by most of us as our Federation representatives at 'AD'.
Photograph presented by Ex PC 504'A'/143818 Victor Potter.

TO RETURN TO 'SIGNPOST' (Express Navigation) PAGE CLICK ON ABOVE IMAGE.


Alpha Delta Plus....How We Look Today (2)